Upcoming Chevrolet Vehicles near Escondido, CA

Pictured above is the 2020 Silverado HD with available options.
Chevrolet is a manufacturer that never settles. Year after year, they make minor changes and additions to improve their already impressive array of autos. However, every once in a while, they go the extra mile and completely reinvent what we think a vehicle can do. One such ride that's slated for release is the 2020 Silverado HD, a muscular pickup truck that's ready to join you at the worksite. Talk to one of the friendly team members here at Weseloh Chevrolet to learn more!
Make Your Life Easy at the Worksite!
When you've got a job that needs to get done, one of the worst feelings is having a set of wheels that will only get in your way. The 2020 Silverado HD is not one of these vehicles. In fact, its designed to provide you with all the assistance you need for tough jobs that require more than just power under the hood. For instance, with the available integrated Power Takeoff on the Allison® transmission and dual alternators on both engine options, you'll be able to charge necessary accessories for commercial applications. But that's not all! The frame of the Silverado HD itself is designed to make your life simpler, boasting lower bedside walls for easy clearance and a front end that can be equipped with a snowplow1.
Intimidating Exterior Design
One of the best aspects about Chevrolet is that they always provide a wide range of available trims, which means folks who prefer to stand apart from the rest of the pack can do so without issue. That being said, even the standard trim offers plenty to ogle at. The aggressive front end is amplified by the expansive front grille and modular headlights, while the sharply cut body lines further emphasize the muscle that's brewing under the hood. You'll have plenty of ground clearance too, so you won't have to worry about any inconsistencies on the road ahead of you. On top of that, there are several available trims that offer slight variations of the Silverado HD, including the High Country, LTZ, and LT! If you want to learn more about the exterior of this ride, contact us to learn more!
Two Powertrains to Choose From
We saved the best part for last—the exceptional performance capabilities of the Silverado HD. You'll be able to conquer most challenges with the standard 6.6L V8 engine, which puts its cast iron engine block, direct injection, and variable valve timing to good use. Capable of 401 horsepower and 464 lb.-ft. of torque, this bad boy is bound to electrify your time on Interstate 15. To access even more brawn, consider upgrading to the available 6.6L Turbo-Diesel V8 powertrain that comes paired to the all-new Allison® 10-speed automatic transmission. This engine will leave other drivers far behind as soon as you step on the accelerator!
If you were wondering about upcoming Chevrolet vehicles near Escondido, CA, we hope this article has helped. Although the 2020 Silverado HD isn't on our lot yet, feel free to call Weseloh Chevrolet for more information. You can reach us at 760-692-1558.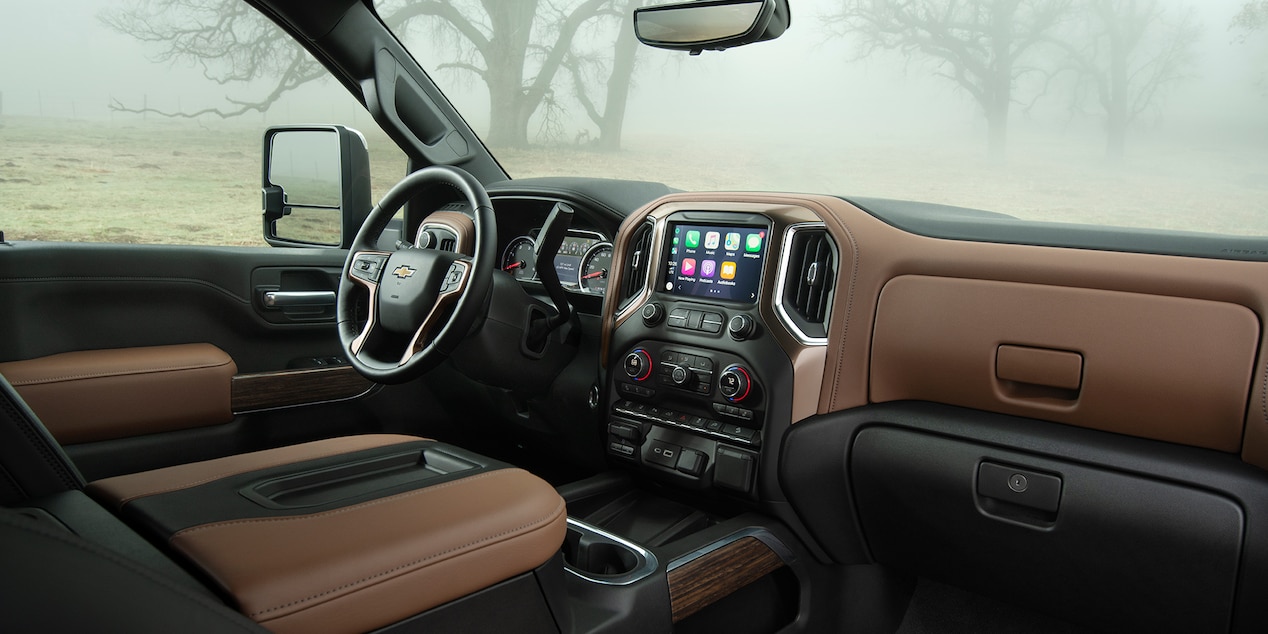 Reviews
First Time Car Buying Experience
California
6-28-2019
Second Vehicle from Weseloh Chevy
CA
9-10-2019
Hard Working
Carlsbad,CA
3-2-2020
Very Knowledgable
CA
3-2-2020
Such a Breeze
San Diego
2-18-2020
Pleasure to Deal With
Carlsbad
2-3-2020
Very Nice
CA
2-13-2019
Super Easy
California
3-22-2019
Made A Tough Situation Smooth
San Diego
3-3-2019
Fantastic Experiences
Calrsbad
3-20-2019
Exceptional Customer Service
CA
4-19-2019
Above and beyond
ca
1-23-2019
Great Experience
San Diego
11-29-2018
Love this dealership
CA
2-15-2019
Great Sales Team
Carlsbad, CA
2-9-2019
Fast & Easy
CA
9-1-2018
extremely happy
Vista, CA
8-5-2018
Great Service
CA
7-18-2018
Super Impressed
9-4-2018
Thank you Weseloh!
8-11-2018
Read More
1. Equipment from independent suppliers is not covered by the GM New Vehicle Limited Warranty. GM is not responsible for the safety or quality of independent supplier alterations.